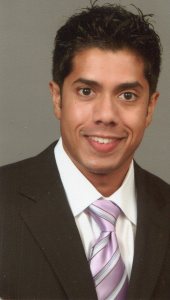 Sudhir Polisetty is a General and Surgical Dermatologist at the Dermatology Center in New Albany, Indiana. He began his quest to become a dermatologist in June 2000 when he enrolled at Youngstown State University in Youngstown, Ohio. During this time, he was able to hone his interpersonal skills and demonstrate proficiency in the field. He was included on the Dean's List each semester and was rewarded for his efforts when he became the recipient of a Presidential Scholarship.
He graduated in May of 2002 with a Bachelor of Science in Chemistry and a minor in Psychology. Immediately after, he transitioned to Northeast Ohio Medical University to work toward his Doctor of Medicine. Here, he obtained a working knowledge of community health, behavioral, and biomedical sciences. He attended the University from August 2002 until May 2007, when he graduated with his M.D.
Shortly after graduation, Sudhir Polisetty began hands on medical training during a Preliminary Medicine Internship at Summa Health Systems' Akron City Hospital. At the conclusion, he was even presented with the "Intern of the Year" award. His residency took place at Wright State Dermatology, where he spent four years gaining specialized training in a wide range of general and surgical dermatologic procedures. He was appointed as Chief Resident for one year and was given the opportunity to complete research and give a number of dermatology related presentations. In addition, he was invited speak several times at the Ohio Dermatological Association's Annual Conference and has written many articles that are soon to be published. One of his many articles was featured in the October 2006 issue of Dermatologic Surgery.
In addition to Sudhir Polisetty's passion for dermatology, he is also interested in soccer, tennis, writing, traveling, writing, competitive weight lifting, church, and spending time with his family. Furthermore, he is an accomplished musician, known for his trumpet and piano skills.
Learn more about Sudhir Polisetty and his unique set of skills here: http://expertfile.com/experts/sudhir.polisetty
Certified Doctor Reviews
Average rating:
0 reviews