Silwan Chedid is a highly qualified Cancer Specialist with years of experience and training in the medical field.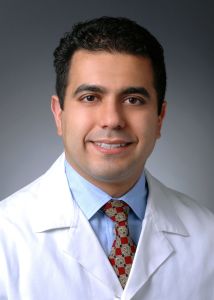 His success can be attributed to his comprehensive educational career as well as the prestige of some of the Universities and programs he attended.  Chedid's educational journey began when he moved from Australia, where he was born and raised, to Houston, Texas.  Chedid found a home in Texas, as this is where he completed most of his schooling as discussed below in chronological order:
Associate's Degree in Liberal Arts: Texas Academy of Mathematics and Science in Denton,Texas
Bachelor of Science in Biology: University of Texas, Austin
Master's Degree in Medicine: University of Texas Health Science Center in San Antonio, Texas
Internal Medicine Residency: University of Medicine and Dentistry in Newark, NJ
Fellowship in Hematology and Oncology: M.D. Anderson Cancer Center in Houston, TX
Not only is the number of degrees Chedid earned impressive, but also the quality of the Universities where he obtained the degrees; one of the World's most recognized and well respected Cancer Centers; the M.D. Anderson Cancer Center in Houston Texas.  The M.D. Anderson Cancer Center is known for their expertise in research, education, and prevention of cancer. It is of no surprise that someone with the education and training background that Chedid equipped himself with would be successful in the medical field.
At present Silwan Chedid runs his own clinical practice operating out of Austin and Temple Texas.  He is Board Certified in Internal Medicine, Medical Oncology, and Hematology.  Using his knowledge and expertise in Oncology, Chedid is also the Principal investigator of three clinical trials at the Central Texas Veterans Healthcare System.  His qualifications are further supported through his career as an author; with success publishing a number of articles for peer reviewed medical journals.
Certified Doctor Reviews
Average rating:
0 reviews